The early years of a child's life are filled with opportunities for growth, learning, and connection. During this critical stage, the role of a father is incredibly influential. Research has shown that fathers who actively engage with their children foster development in areas such as language, emotional intelligence, and social skills. Engaging in bonding activities not only strengthens the father-child relationship but also enhances a child's overall well-being.
But what if spending quality time together could be more manageable and even more enjoyable than you ever thought? The beauty of bonding with young children lies in its simplicity. Often, it doesn't require elaborate planning or expensive outings. It's the everyday moments, the shared laughter, the curiosity, and the adventure of discovering the world together that create lasting memories.
As Father's Day approaches, many dads are reflecting on their relationships with their children and seeking new ways to strengthen that special bond! Whether you're a new dad just beginning this incredible journey or a seasoned father looking to add some fresh fun to your routine, we're here to help! The following ideas are designed to spark joy, foster learning, and deepen your connection with your child while creating space for fun and excitement along the way...
🍃 Nature Scavenger Hunt: Head outdoors with a prepared list of natural treasures for your child to find. From spotting a ladybug to discovering a unique rock, the possibilities are endless! Make it educational by discussing each item and celebrate each discovery with high-fives or small rewards. You might even turn this into a regular weekend adventure. 🐛


💃 Daddy-Daughter/Son Dance: Whether it's a silly jig or a graceful waltz, dancing fosters joy and creativity. Clear some space, play your child's favourite music, and let loose! By letting your child lead, you empower them and make them feel special. Don't forget to capture a video for precious memories. 📸


👨‍🍳 Cook Together: Choose a recipe that aligns with your child's age and interests, from baking cookies to preparing a family meal! Teach them to measure, mix, and maybe even chop if they're older. Enjoy tasting your creations together and praise their culinary skills. It's a tasty way to teach teamwork and patience. 😋


🏰 Build a Fort: Grab blankets, cushions, chairs, and fairy lights to build an indoor fort! Let your child guide the design, and once it's built, enter this magical space to read stories, have a snack, or simply chat about your day. It's a whimsical way to foster creativity and intimacy. 👏


🌌 Stargazing: Lay on a blanket in your backyard on a clear night and explore the cosmos! Teach your child about different stars, planets, and constellations. Make wishes on shooting stars, and feel a sense of wonderment together. A telescope can add extra excitement to this celestial adventure. 🔭


🎨 Artistic Exploration: Set up an art station with paints, crayons, clay, or whatever medium your child enjoys. Create a collaborative piece of art or work on individual projects side by side. Remember, it's about the process, not perfection. Frame the artwork to cherish these creative memories! 🖼


🔬 DIY Science Experiments: Find age-appropriate experiments online, like creating slime or a baking soda volcano! Engage your child in the process, explaining each step. These fun experiments can spark curiosity and create a love for learning. 🌋


📖 Memory Lane: Take your child on a journey through your past. Share stories, look through old photographs, and play songs from when you were their age! It's a beautiful way to share your history and values, fostering deeper understanding and connection. 📻


🌱 Garden Together: Planting together can be a lesson in patience, care, and growth. Choose a plant or flower, and nurture it together. Watch it grow over time, just like your child. It's a living metaphor for love and care. 🌳


✉ Letters to the Future: Spend an afternoon writing letters to each other to be opened in the future! Discuss hopes, dreams, and present-day life. Seal them in an envelope with a date to open them. It's a touching way to connect and leave something special for the future. 👨‍👦
Bonding with your child is an ongoing adventure filled with laughter, learning, and love! The activities we've shared are just a starting point for endless possibilities that await you and your little one. Remember, the most meaningful moments often come from the simplest of interactions.
If you're looking for more great ideas and a special place to capture these memories forever, check out our Dadventure Diary - Box Set. Designed for fathers and children, it's the perfect companion to guide and preserve your shared journey.
This Father's Day, we celebrate you and the incredible role you play in your child's life. Here's to more adventures, more stories, and endless love! Thank you for letting us be a part of your family's Dadventures!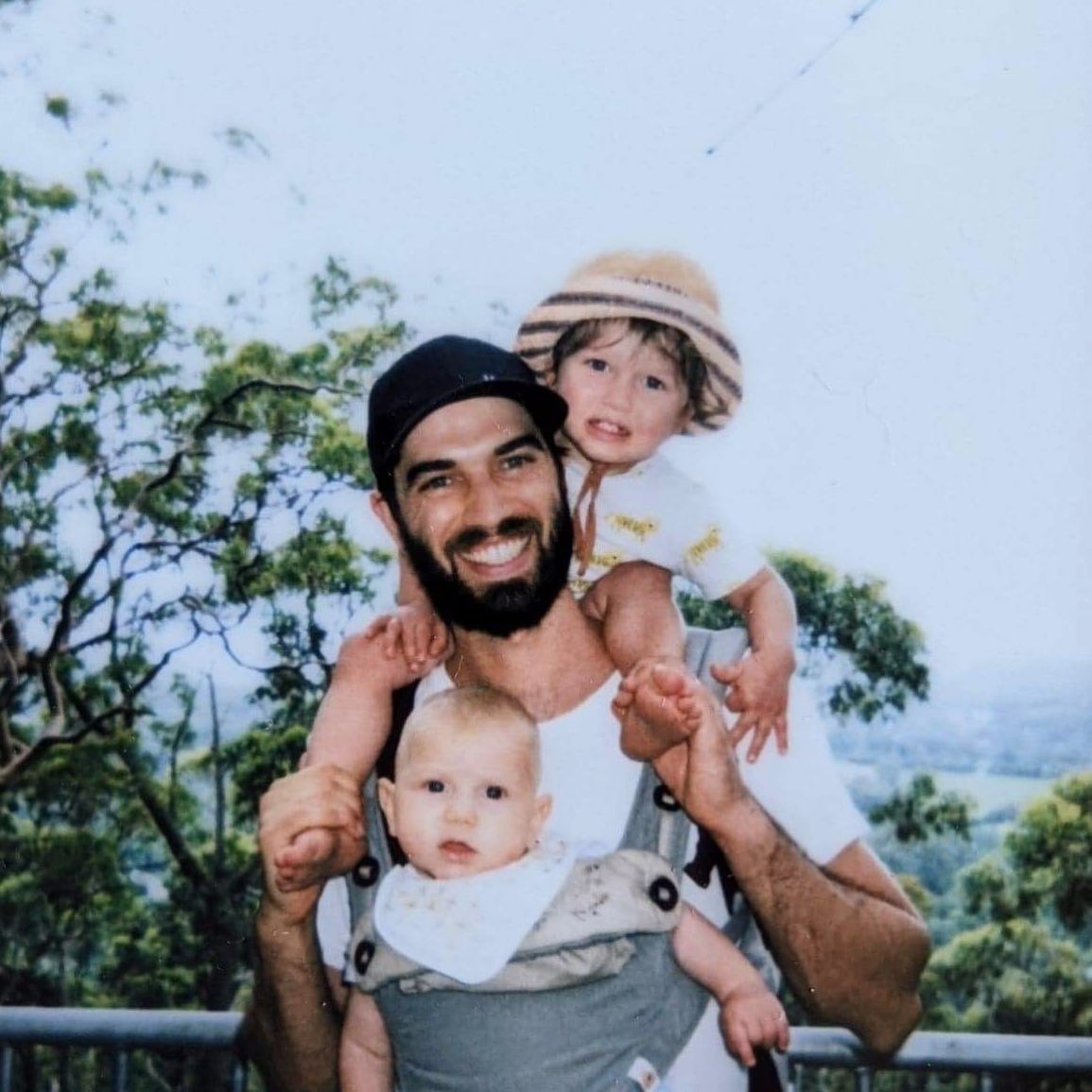 Cheering you on!
Jeremy Jones
Founder & Director of Operations
Dad Certified
Dad Jokes of the Week
Why did the coffee pot file a police report?
It was mugged.
☕👮‍♂️😆
Why was 6 afraid of 7?
7 ate 9.
7️⃣😋9️⃣

My wife told me she thought we'd have less arguments if I wasn't so pedantic.
I told her, "I think you mean fewer."

🙋‍♂️🤦‍♀️😅
Dadventure Ideas for this Week
Circus 🎪 (Great for any age, look for a circus on tour nearby, book tickets and let the excitement commence!)


Drive-In Theatre 🚗 (There are not too many around these days so take the opportunity while you can. If you can't find one local, borrow a projector and set one up at your place!)
Date Night Ideas for this Week

Keep the spark alive with some of our date night ideas this week 😍🔥 (Even without a babysitter!)

Staying In Date Night Idea:
Memory Lane 👫 (Grab some snacks and drinks and flick back in time through your camera roll, photo books and even Facebook (or MySpace, remember that!?). Find your earliest photo as a couple and reminisce over your history together.)
Going Out Date Night Idea:
Barefoot Bowls 🦶 (It's not just for grandpa - barefoot lawn bowling is a good laugh for anyone. No lawn bowl clubs nearby? Pick up a boules or bocce set instead and play at the park.)