Just the other day, I found myself on an adventure...

Or should I say, a "Dadventure." 😉

You see, my sons have discovered a place more magical than Disneyland 🏰 and more exciting than the lolly shop! 🍭

Our Local Library!

Here's how our typical outing goes:

We hop on the bus 🚌, not minding the occasional bumpy ride or the off-tune serenade from fellow passengers.

The trip is always filled with anticipatory giggles 😆 and discussions about who can spot the library first 🏫.

Once we arrive, it's like opening the doors to Narnia...

And who needs a lion, a witch, or a wardrobe when you have a library card? 🦁🧙‍♀️🚪

Our routine is pretty standard.

We charge through the doors (like silent ninjas storming a dojo, naturally) 🐱‍👤

Make a beeline for the children's section.

Then, with the enthusiasm of treasure hunters, the boys start pulling books off the shelves left, right and centre. 🏴‍☠️

Then comes the ceremonial march to the counter, where the kindly librarian scans their prized discoveries. 🙌

It's not just the books they love...

Oh, No...

It's also the thrill of the scanning beep. 🛎

And just when you think the adventure might be winding down...

There's the kids' corner!

Filled with toys, it's a little haven where they get to unleash their imaginations, sometimes enacting scenes from the books they've just chosen. 🐱‍🐉

If you ever wondered what a dinosaur tea party looks like, just ask my youngest. 😂

Now, I bet you're asking:

"How did the local library become a preferred destination over the park, the zoo, and even the occasional ice-creamery?" 🤔

Don't get me wrong, they still love all those other places too...

But, there is something so special to them about going to get some new books from the library.

And the reason WHY is exactly what we're about to delve into.
You see, our challenge for you today is this:

Let's transform our little screen-savvy savants into riveted readers. 💪

Impossible, you say?

Let's debunk that myth.

Grab a cup of coffee...

(or wine 🍷 or whiskey 🥃, we're not judging)

And get ready to traverse the land of children's literature with our expert tips for raising little bookworms 📚💙:


📖🌟 1. Start Young and Colorful 🌈 Books and babies mix better than peas and carrots! Start with cloth or board books, filled with vivid, colourful images. Even if they chew on the corners (books double as fantastic teething tools, apparently), they'll be captivated by the bright, fun pictures 🎨.


🎭 2. Become a Master Storyteller 🏆 When reading, exaggerate your tone, put on different voices, make funny faces, or even act out scenes. Your Oscar-worthy performance might just be the key to making them look forward to storytime. And remember, it's okay if you find yourself enjoying 'The Very Hungry Caterpillar' a bit too much 🐛.


📘 3. Let Them Choose 📚 Yes, even if it's the same book about the little blue truck for the 687th time. It's about cultivating an interest, not variety (yet). Over time, gently introduce new books. One day, they might surprise you by asking for something different! 🎁


🏦 4. Visit the Library 🚌 Here's an insider secret: frequent trips to the local library can be your golden ticket into the world of books. It has been in our case! Libraries are treasure troves of exciting adventures waiting to be discovered. Plus, it's an economical way to feed their ever-growing reading appetite - you don't have to buy every book they fancy. The bonus? Libraries often have reading programs and storytime sessions for kids, making reading an exciting communal event 🎉.


📚 5. Books Galore 🌍 Make books easily accessible at home. Fill your space with books - different genres, authors, and topics. Remember, for every 'Captain Underpants' book, sneak in a 'Roald Dahl' or 'Madeline'. It's like hiding broccoli in mac 'n cheese 🥦.


👀 6. Lead by Example 👩‍🏫 If they see you reading and enjoying a book, they'll be intrigued. Children love mimicking adults - it's one of the ways they learn best. Plus, it's a good excuse for YOU to enjoy that novel you've been eyeing 📖.


💻 7. Use Technology (Yes, Really!) 📱 Audio and e-books can also nurture a love for stories. Apps like Audible have a great selection of children's books. They'll love listening to 'Charlotte's Web' while building the Eiffel Tower with Legos 🕸️.


🐱‍🐉 8. Connect Books to Their Interests 🚀 Does your child love space? Find books about astronauts, planets, and rockets. Obsessed with dinosaurs? There's a whole Jurassic world out there in books. And, for the little fans of Bluey or Paw Patrol, there are numerous books based on these animated shows. Connecting their favourite shows with books can work like a charm in sparking their interest in reading 🌟.


The journey from being 'Bluey' fanatics to devouring 'The Hobit' may seem like a marathon 🏃.

But remember...

Rome wasn't built in a day, and neither are little bookworms.

Start small, stay consistent, and watch the magic unfold 🎇.


We hope you're leaving this email feeling a bit more like a bookworm wizard 🧙‍♂️.

We're excited to hear about your adventures in the world of children's literature.


Until then, may your floors be LEGO-free and your coffee be strong ☕.
Happy reading! 📚
Dad Jokes of the Week
I used to have a job collecting leaves. I was raking it in.

🍁💰😂
For years I suspected my wife of adding soil to my garden.
When I asked her she just shrugged.
The plot thickens...
👨‍🌾🤷‍♀️😆
What do you call a cow walking backwards?
Moo walking.

🐄👉😅
Date Night Ideas for this Week

Keep the spark alive with some of our date night ideas this week 😍🔥 (Even without a babysitter!)

Staying In Date Night Idea:
Blanket Fort 🥡 (Set up a blanket fort in the living room, order takeaway and take turns telling stories from your childhood. 'Two Truths and a Lie' is a fun game to make the storytelling even more interesting!)
Going Out
Date Night Idea:
Winery or Brewery 🍷 (Have dinner and sip the night away at a local winery or brewery. It Might be good to take a taxi home. 😉)

 
Dadventure Ideas for this Week
Low Ropes Course 🧗‍♂️ (Great for almost any age, you might find some at a nearby park or there may be a commercial high/low ropes course nearby. If not, you can always have a go at making your own if you've got some solid trees in your backyard.)


Skate Park  🛹 (Great for kids 5+. Whether they're using a skateboard, a scooter or rollerblades, encourage them to try new things and improve their balance. Don't forget the helmets and knee/elbow pads if you want to minimise injuries!)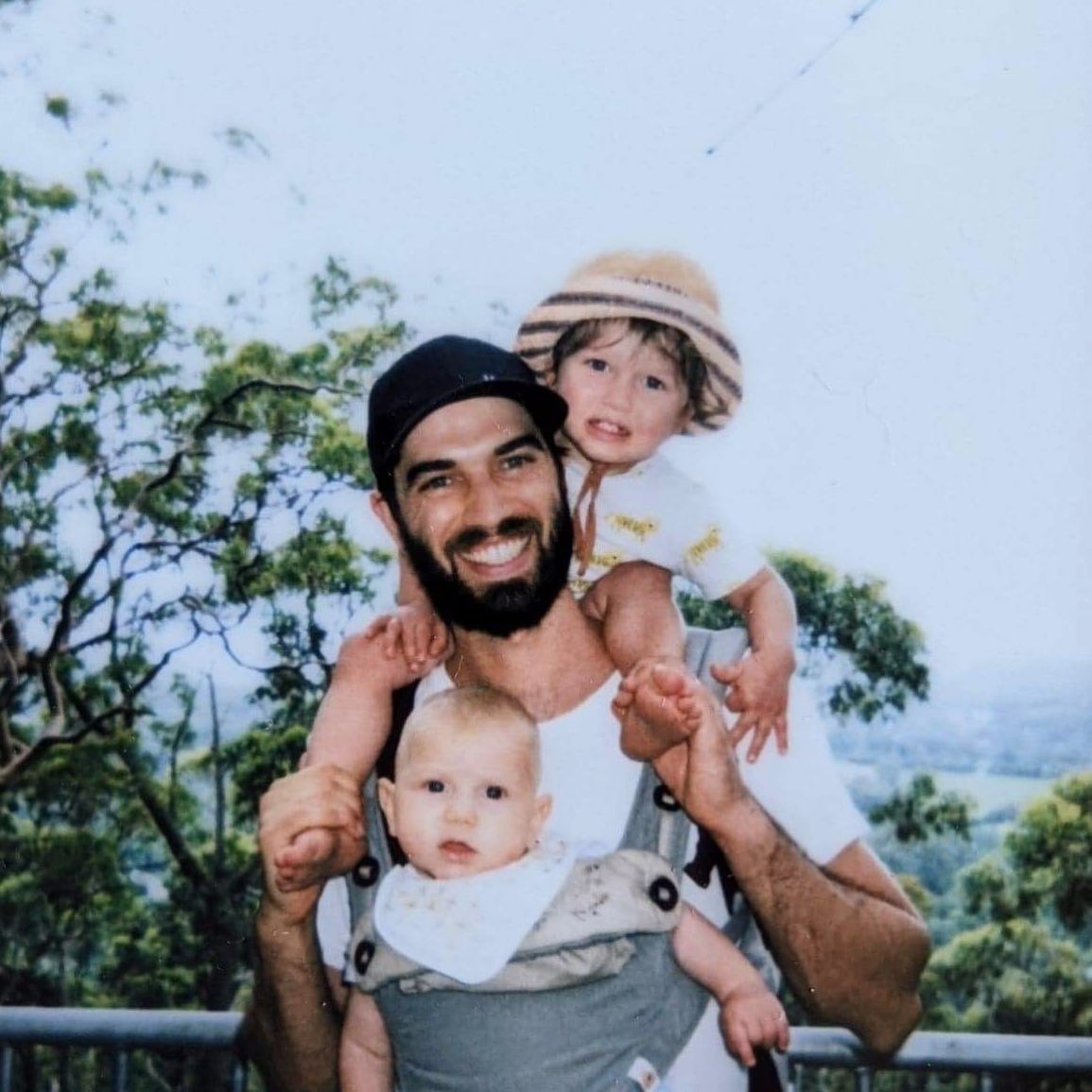 Cheering you on!
Jeremy Jones
Dad Certified
P.S.
Here at Dad Certified, we strive to bring you the best solutions for parenthood and are actively working on new products and ideas.

If you would like to be asked for feedback on our future products and help us bring you the highest quality products with features you need and will love, please hit reply and let us know!

Thanks for being here, we value you!