A dad recently asked me, "Wait, it's Mother's Day, not wife's day, right? Am I meant to get my wife a present? I thought it was just for the kids...?" 😅🤔
Yes and... no.
Dads, technically you don't have to do anything for Mother's Day. Sure, you can leave it up to the kids to do their best. You can sit on the sidelines and will have done nothing wrong. 🤷‍♂️
But dads?
We're not the bare minimum kind of guys. 💪
The dads (and mums) that follow us here at Dad Certified, the dads that buy our products, the ones who set aside regular time for Dadventures and Date Nights even when they're busy, the ones who think about the kind of relationship they want with their kids and wife in 20 years' time...
We're here for THOSE DADS! 👏🏆😍
As parents, we have the privilege and responsibility of teaching our kids how to exist in this world. How to grow up to be kind and good and considerate people. 👏
And it starts at home. 🏠
It starts with simple things like how to show appreciation to their mum.😍❤
So no, you don't have to do anything for your wife for Mother's Day. But to those dads, my question would be...
Why don't you WANT TO!? 🤯🤔🤷‍♂️
Let me paint you a different picture, because I know (if you're reading this) that YOU are NOT the bare minimum kind of dad 👏💪...
A dad (like you) who is involved in making Mother's Day a wonderful memory for his family.
🤫Little whispers with the kids...
🤩planning sweet surprises...
✍ticking off checklists and making menus to cook for Mum...
📸Taking photos together because he knows it's usually Mum behind the camera...
😍Sweet glances from Mum to Dad throughout the day and little "thank you"s across the room...
I want to be THAT DAD! 🤩👏🙌
I'm pretty sure you do, too.
So if our Making Mum's Day Diary can help you be that dad... if I can make it easier for you to achieve that and to create these lifelong, precious memories with your family...
Well then I'm pretty stoked with my job. 😍🙌🙏
We genuinely hope that the Making Mum's Day Diary blesses your family and changes your home for the better, just as our other diaries have already for countless families across Australia. ❤😍
(If you want to read more about how our Making Mum's Day Diary is helping dads just like YOU this Mother's Day, click here).

Cheering you on 🙌
Dad Jokes of the Week
What do you call a snake wearing a hard hat?
A boa constructor. 
🐍👷‍♂️🚧
People who use selfie sticks really need to have a good, long look at themselves.
📷🤳😅
I used to have a job at a calendar factory, but I got fired because I took a couple of days off.
📅📆😂
Dadventure Ideas for this Week
Outdoor Market 🎪 (Usually great food, sometimes live music and lots of hard-to-find items. Fun for any age!)

Put-Put Golf ⛳

 

(Or even DIY Frisbee or Soccer Golf if there's not a Put-Put nearby. Good for ages 5+ and loads of fun.)
Date Night Ideas for this Week
Keep the spark alive with some of our date night ideas this week 😍🔥 (Even without a babysitter!)
Staying In

 

Date Night Idea:
Breakfast In Bed (For Dinner!) 🍳

 (A great practice run before Mother's Day dads! 😉 Choose your favourite breakfast feast and cook it together for dinner (in your pyjamas, of course), then jump back in bed to eat. Who says parents don't get breakfast in bed…? ;) )
Going Out Date Night Idea:
Sports Match 🏉

 

(Go watch a sports game together and cheer for opposite teams. Winner gets a face massage later.)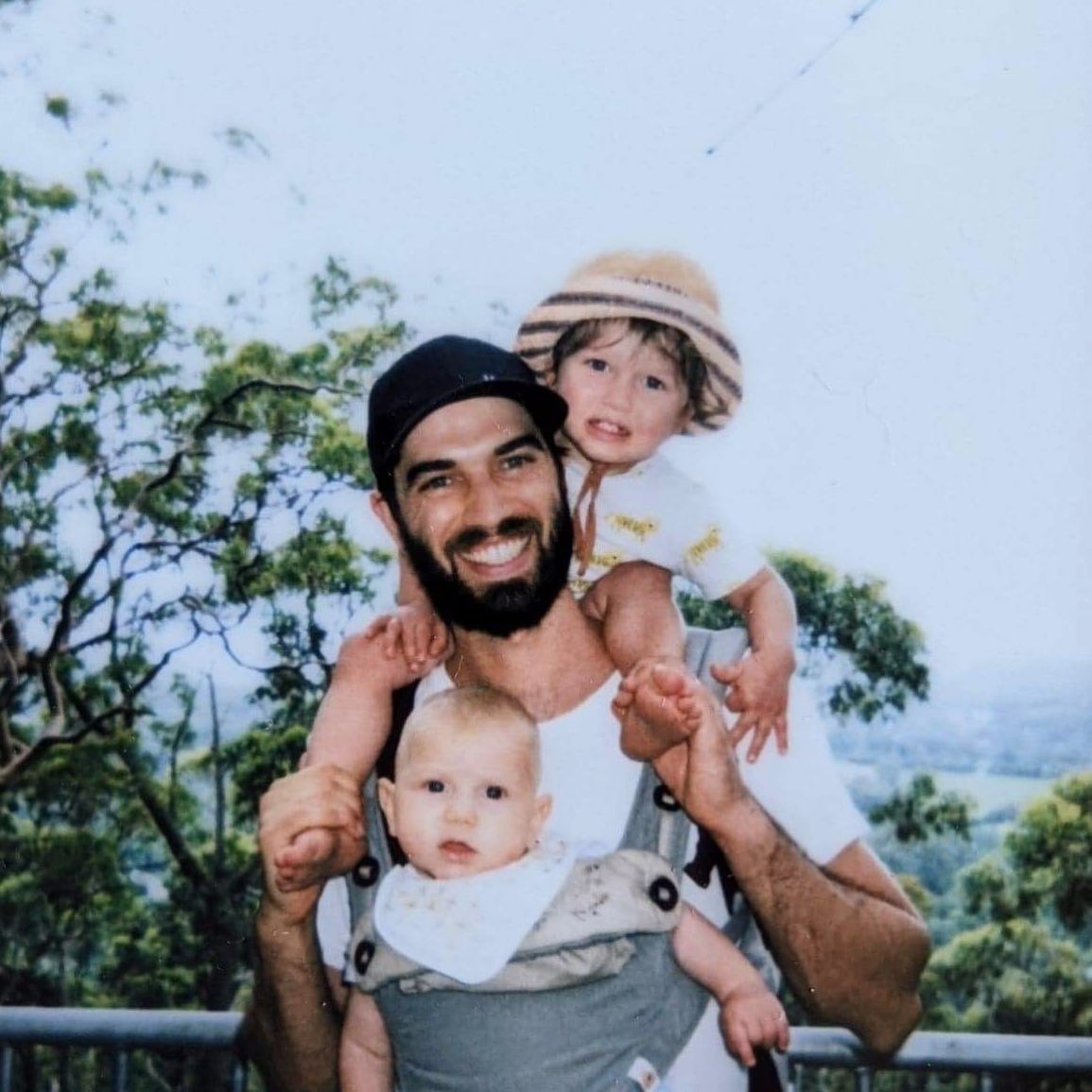 Cheering you on!
Jeremy Jones
Dad Certified
P.S.

Remember... just 16 (!!) days until Mother's Day! Dads, let's ace it this year! 💪🙌 Order your Making Mum's Day Diary today... she will be so impressed... and grateful! 😊😍