"I'm shaving my beard off," I told my wife bluntly.

"What? Why on earth would you do that? Your beard looks great!"

"Thanks, but it's not about me. It's about the health of dads and men, in Australia and beyond."

"What do you mean?"

"It's about mental health, prostate cancer, and testicular cancer."

"Ah, are you doing Movember? That's a big step."

"Sure am! And, it's a step we need to take."

"Well, the boys probably won't recognise you. And I'm probably going to hate it. But, you're right."

Hey Jeremy

You may have picked this up already, but...

I love helping people.

Solving their problems.

Or even just lending an ear and listening.

(Right before I offer a solution - which I'm learning I shouldn't always do).

But often, I don't have a solution, and I feel helpless.

Movember changes that.

Let me tell you about Jacob.

A friend from my teenage years who I met at my Friday night youth group.

He was one of the kindest guys I've ever met.

He had a a great sense of humour and a smile that would light up a room.

And he was an extraordinary guitarist.

But he's not here anymore.

He was only 18 when he took his life.

I wish I'd known him better.

I wish I had done more then.

Let's do more now.

Movember is more than moustaches.

It's about men's health.

Prostate and testicular cancer.

Mental health. Suicide prevention.

One man dies by suicide every minute.

That's too many.

So, for the first time since high school...

I'm going clean-shaven.

Larissa will miss my beard.

My sons might not even recognise me.

But it's for a cause that matters.

For mental health.

For prostate and testicular cancer.

For all the dads, brothers, sons, and mates in our lives.

But I need your help.

Please support me this Movember.

Together, let's make a difference.

Donate today.

Be part of the change.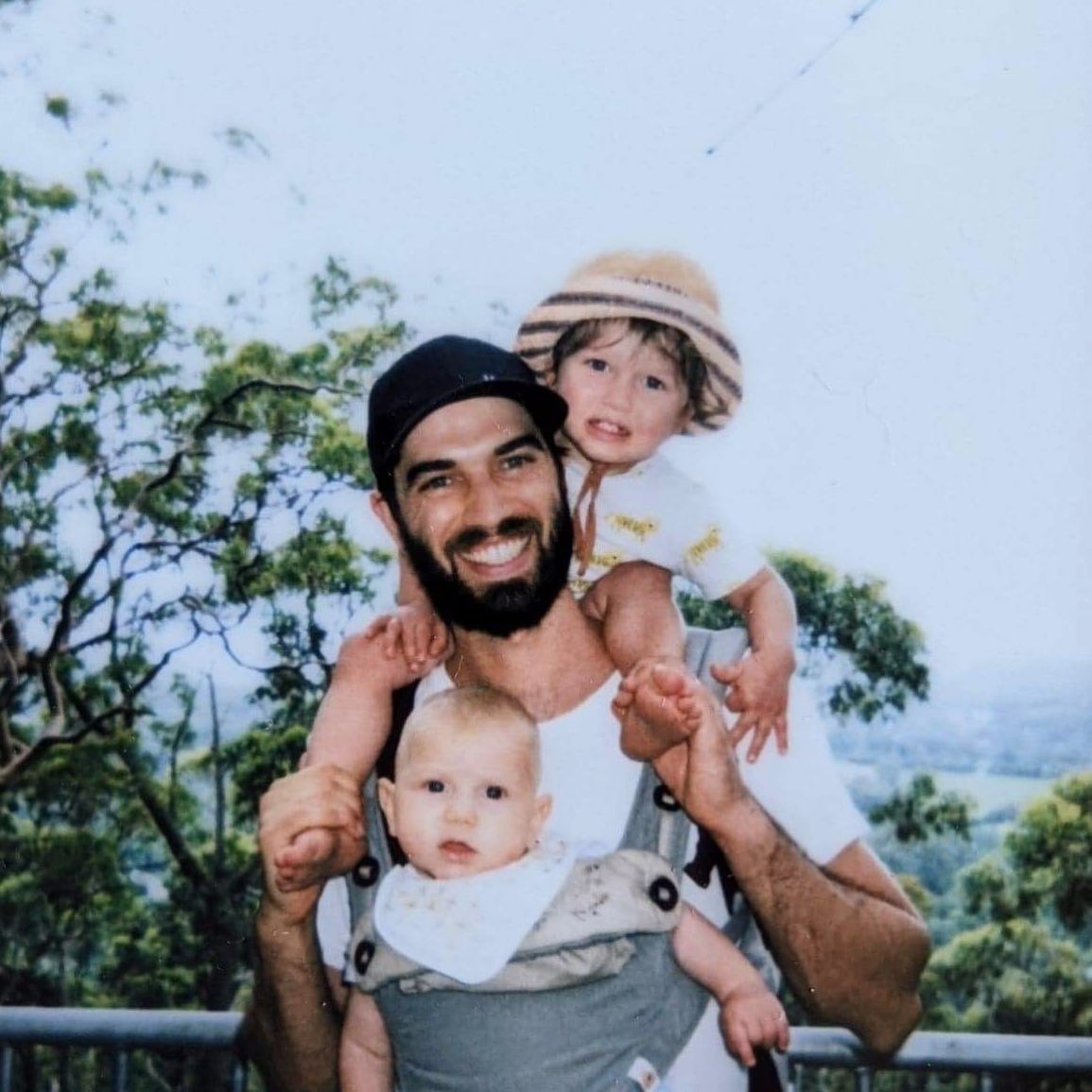 Cheering you on!
Jeremy Jones
Founder & Director of Operations
Dad Certified
P.S. Dad Certified updates:

1. Thank you for all your Dadventure Bag input! We're getting closer to a final design and will share more soon.

2. All Dadventure Diary - Box Set preorders will begin shipping on the 13th of November. Only ~130 are remaining to last through Christmas. Don't wait!

3. You'll soon have the choice of an Instant Film Camera or a Bluetooth Film Printer when you order a diary bundle! Stay tuned for when this goes live.
Dad Jokes of the Week
What do you call a fly without wings?
A walk.

✈🐜😅
Why did the invisible man turn down the job?
Because he couldn't see himself doing it.
🕶🙅‍♂️😂
Man: "I'm here to dispute 60 parking tickets."
Judge: "Repeat Infractions?"
Man: "Ok. I'm here to dispute
⅗
of my parking tickets"
👩‍⚖️➗😂

Dadventure Ideas for this Week
Canoeing/Kayaking 🛶 (Hire or borrow a kayak and explore the local riverways or lakes. Don't forget the PFD's!)


Frisbee Golf 💿 (Find an existing course or set up your own and pickup a frisbee. It can be as short or long as you like depending on the age of your kids.)
Date Night Ideas for this Week

Get back into dating your husband/wife/partner again! No babysitter? No excuse! There is so much fun to be had having date nights at home!

Staying In Date Night Idea:
Nerf Gun War 🔫 (Grab the kids' Nerf Guns (or buy your own!), set up some pillow fortresses and battle it out! Or... Not feeling energetic? Set up a shooting range with targets to knock over. Keep score and decide on a prize for the winner. For a sexy twist, play a strip version - lose a piece of clothing for each hit. 😉)
Going Out Date Night Idea:
Paint and Sip 🥂 (Find a local Paint and Sip class and, well, paint and sip! Having dinner or at least a snack beforehand is recommended.)