Regular price
$154.00 USD
Regular price
$175.00 USD
Sale price
$154.00 USD
Unit price
per
Sale
Sold out
Same Day Dispatch Before 10AM*

Free Shipping Over $150

Secure Online Payment
Kids love making memories with their Grandparents. But, do they have a place to store those memories, and what if the Grandparent runs out of ideas...?

Introducing the Grand Adventures Diary for Grandparents and their Grandkids...

The perfect tool for Grandparents to create fun, lasting memories with their Grandkids, to store those memories for reflection and to learn more about each other in the process.
Now making that quality, undistracted time even easier with the Grand Adventures Diary + Instax Mini 12 Bundle! Remove the digital distraction of your phone but still capture every heartwarming moment of your Grand Adventures… without the hassle of remembering to print them later!
Why are Instant Cameras so worth getting? We've been using our adventure diaries for over a year now, and this is why we'll never be without an Instant Camera again:
Removes digital distractions (compared to using a camera phone) so we can be fully present with our loved ones.
Makes the adventure event seem more special/out of the ordinary.
Gets the kids involved in taking the photos and watching them print, as opposed to just pointing our phones at them all the time.
Makes creating the photo album a breeze! We always forgot to print the photos we'd take on our phones, leaving blank pages in our diaries – but with an Instant Camera, our diaries are now bursting with memories.
Once you add an Instant Camera to your adventures, you'll never go back.

Bundle Options:

Share
View full details
Step 1: Pick a card, any card
With 50 ideas comprising of at home or out and about activities, grandparents can shuffle down the shortlist of activities and the grandkids can have the final pick.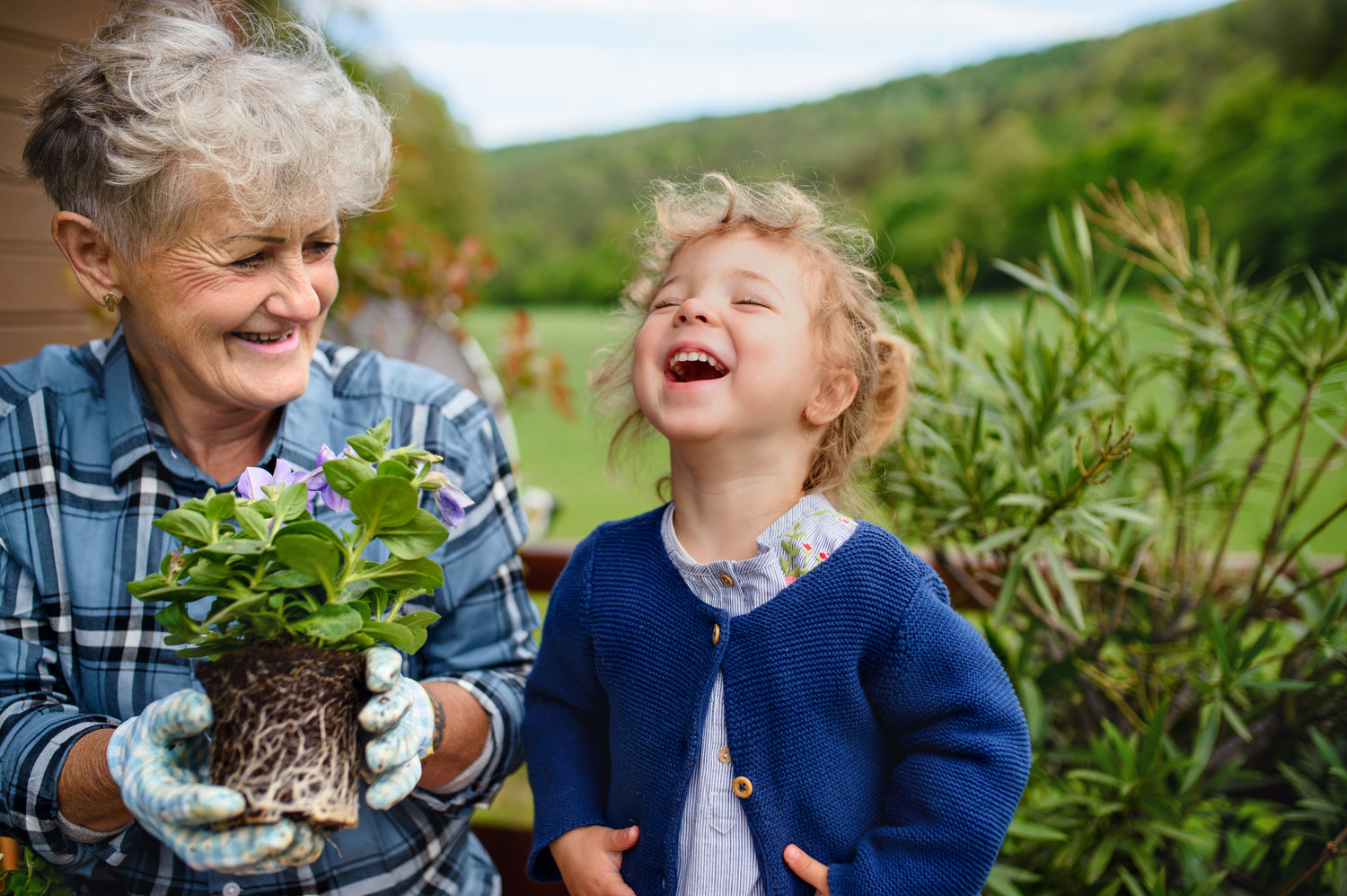 Step 2: Grand Adventure time
Whether it's making playdough from scratch or visiting the library, enjoy spending quality time together and learn more about each other by asking the simple prompting questions from the diary each week.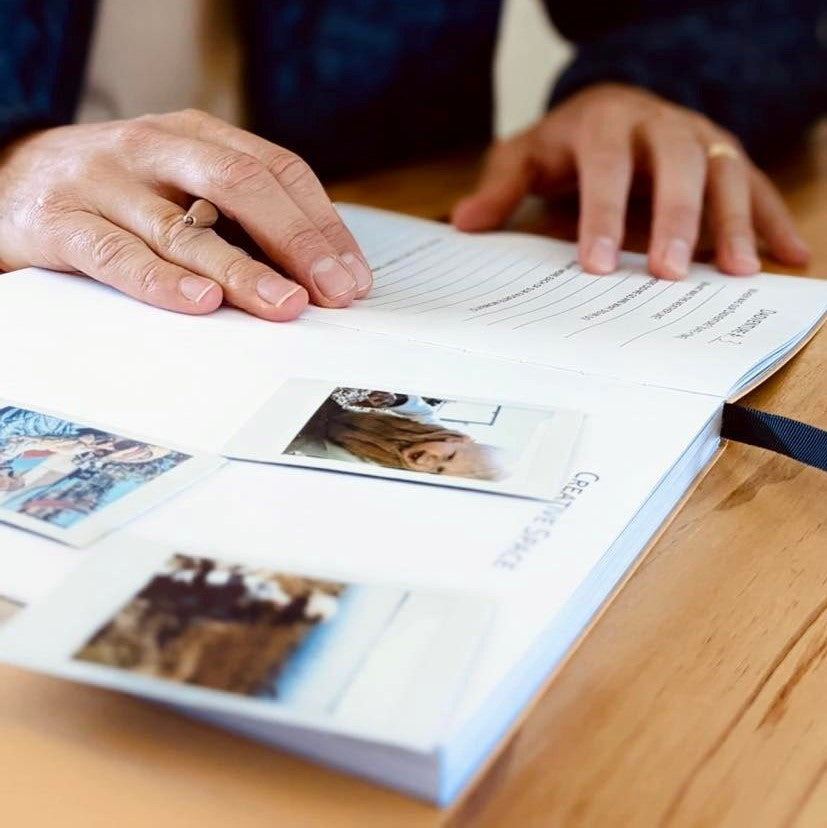 Step 3: Save the fun times
Print off and stick in your photos and answer simple questions about your Grand Adventures to reflect on weeks, months and years later.
Step 4: Leave a legacy
Beyond space for recording memories and completing fun activities together, included in the Grand Adventures Diary is space for grandparents to write letters to their grandkids to reflect on in the years to come (and space for the family's favorite recipes too).
Collapsible content
What's a Grand Adventure?

Grand Adventures come in all shapes and sizes and can be found in the simplest of activities, but to your grandkids, what makes these adventures grand… is YOU!
Who is the Grand Adventures Diary for?

The Grand Adventures Diary is for every grandparent wanting to be present and involved in their grandchildren's lives and create memories that will last longer than a lifetime.
While the Grand Adventures Diary can be used with kids of all ages, the activities in the Diary and the ideas contained in the Grand Adventures Deck are geared towards kids aged 2-13 years old.
Why do I need one?

Grandparents already have such a special place in their grandkids' hearts, but it can be easy just to fall into the category of "babysitter." The Grand Adventures Diary will bring excitement and novelty into your relationship with your grandkids and make their time with you the highlight of their week! It will give you loads of ideas for simple activities to do together - helping you to beat the boredom and keep them entertained - all while teaching them new skills, creating lifelong memories, and deepening the bond between you. Who doesn't want that!?
How does it work?

The Grand Adventures Diary comes with the Grand Adventures deck of activity cards, full of easy ideas for both indoor and outdoor activities to do with your grandkids. Choosing a card together prior to your Grand Adventure helps build excitement as your grandkids eagerly look forward to your time together. After your Grand Adventure, the good times aren't left to fade but are saved forever through the stories, photos and drawings recorded in the diary. There are weekly "Get to know me" questions, to deepen your connection with your grandkids and to record details about your lives that may otherwise be forgotten with time. With space to include treasures like family recipes and letters to your grandchildren, the Grand Adventures Diary will become a family heirloom that is treasured for generations.
What are you waiting for!?

No one is getting any younger! ;) Start your Grand Adventures now and never stop. Invest intentionally in your grandchildren's lives, record the memories and write your family legacy, one Grand Adventure at a time.


Let the Grand Adventures Begin!
What comes in the box?

1 x Vegan leatherette bound Dadventure Diary:
- Space for 52 Grand Adventure entries with 52 unique "Get To Know Me" questions for both the grandparents and grandkids to answer.
- 12 coloring-in activity pages including dot-to-dot, maze games and find-a-words.
- Inspirational quotes and artworks.
- "Letter to my Grankids" and "Family Recipes" space.
- Playdough Recipe.
- Expandable leatherette wrap-around binding allows for adding photos and artworks without worry of loss.

1 x Grand Adventure Deck:
- Deck of 52 activity idea cards.
--- 50 activity cards.
--- 2 blank cards to be personalised to your family and locale.

1 x Metal Click-Action Pen:
- Quality black ball point pen with metal ink cartridge.
- Laser etched Dad Certified logo.

See "What are the bundle options?" for optional inclusions.
What is it made of?

Box:
- FSC Certified, recycled ESKA Board.
- Printed card stock with soy based inks.

Diary:
- Texturted dark brown vegan leatherette cover and cord with card stock backing (actual colour may be different from images).
- FSC Certified, 120 gsm paper.
- Printed with soy based inks.
- Trees for the future partner (https://trees.org/).
- Grosgrain ribbon.

Card Deck:
- 300gsm card stock.
- Soy based inks.
- Anti-scratch coating for rough handling.
Pen:
- High quality metal ball point pen.
- Click action with some plastic components.
- Replacable metal ink cartridge.
What are the bundle options?

64 x Sellotape Photo Dots
- Free photo dot adhesive for sticking in photos or film.
- Double sided adhesive.
- Lignin-free and acid-free.

FujiFilm Instax Mini 12 Instant Film Camera

- Accepts Instax Mini Instant Film
- Fujinon 60mm lens with selfie mirror
- Dedicated selfie/close-up shooting mode
- Automatic exposure and automatic flash
- Optical viewfinder
- Runs on two AA batteries (included)

60 Pack FujiFilm Instax Mini Film
- Contains 60 sheets per pack (6 × 10 sheets)
- Professional quality instant film technology
- Film Size: 54 x 86mm | Picture Size: 46 x 62mm
- Compatible with any Fujifilm Instax Mini Camera or Printer
- Please note Instax film has a recommended use by date which the film should be used by (printed on the box). This date no longer applies after the photo has been taken.
What's your turnaround time?

Unless an order contains a Pre-Order item, all orders placed before 10am are usually processed same business day and delivered within the suggested times stated on our Shipping Info Page. Orders placed after 10am are usually processed next business day.

Orders containing Pre-Order items will be held until all Pre-Order items are in stock. If you need part of your order urgently, we recommend placing your order for Pre-Order items separately.
Best gift
I gifted this to my parents and they absolutely loved it. Great quality and I love that I am investing in experiences and relationships.
Grand Adventures Diary
What a wonderful idea this is. I bought the Grand Adventures Diary boxed set for myself because I thought it might help me with ideas for entertaining my four year old grand daughter. It did more than that, it has created awesome memories which are diarised and recorded in photographs. We have fun choosing the activity, planning it, doing it and recording it. Dad Certified products are on the top of my gift giving list for Christmas.
Absolutely love
Got these for both sets of grandparents, my dad lives far away from us and all his grandkids, so it's been great watching him be able to create memories and fill up the book and look back on it when his back home.
Fantastic Gift
This was a wonderful gift for granddad to be able to do with his grandkids. As someone who is not great at taking photos I love the prompts for them to capture their adventures and have these amazing memories captured for the young ones to look back on!
Wow.
The journal and camera lit up my mums eyes when she opened it. My Mum and Dad and my kids now have something to create together and treasure forever.
Purchased as a gift
Using the site was easy and my order arrived quickly. I think it made a great Mother's day gift
Let your Grand Adventures begin...
Why wait?
Whether your kid's grandparents are the most organised in the world or not, the Grand Adventure Diary will be the gift that keeps on giving, creating space for meaningful memories to be created, stored and reflected on for years to come.
Grand Adventures Diary Bundle
Regular price
$154.00 USD
Regular price
$175.00 USD
Sale price
$154.00 USD
Unit price
per
Sale
Sold out
Share
View full details
Committed to bringing you High-Quality & Life-Changing solutions...
Portion of Profits Donated

A portion of profits from each product sold are donated to Barnardos Australia who help vulnerable children to recover, thrive and reach their brightest future.

Learn More

Ethically Made

All efforts have been made to ensure all Dad Certified products, including all accessories, have been manufacturing in ethical working conditions for a living wage.

Sustainable Material Selection

All Dad Certified products have been made using high quality and sustainable materials including:
FSC certified paper, recycled ESKA board, soy-based inks and vegan leatherette fabric.

Trees For The Future

Our Printer is a Trees For The Future partner, donating 10,000 trees each year to help global efforts to: heal the environment, alleviate poverty and eradicate hunger.

Learn More
Other Dad Certified Solutions...
Regular price

$25.00 USD

Sale price

$25.00 USD

Unit price

per

Regular price

$56.00 USD

Sale price

$56.00 USD

Unit price

per

Regular price

$56.00 USD

Sale price

$56.00 USD

Unit price

per