Same Day Dispatch Before 10AM*

Free Shipping Over $150

Secure Online Payment
A Step-By-Step Guidebook For Dad and the Kids On How To Spoil Mum.
Dads, you and the kids get two main chances per year to completely spoil Mum – her birthday and Mother's Day. But planning every little detail of her special day can be overwhelming, let alone actually executing it!
That's where the Making Mum's Day Diary comes in. It takes the stress and guesswork out of spoiling Mum – one easy step at a time – so you and the kids can ace Mum's special day! After all, we all know Mum deserves it.
Share
View full details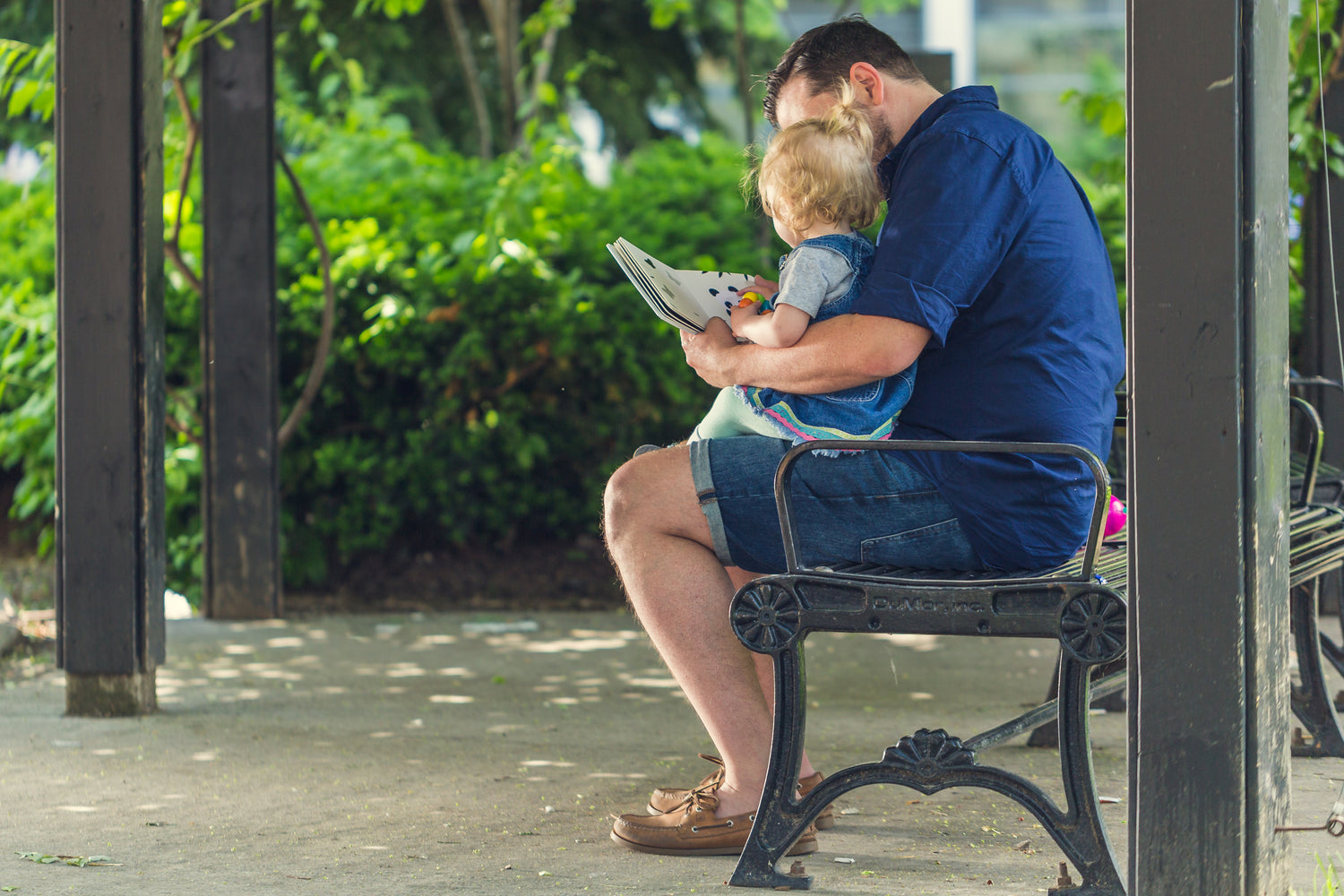 Step 1: Plan
Grab your Making Mum's Day Diary and sit down with the kids a few days before Mum's special day to choose your options for the day. Gather the items you'll need from the checklists provided and get excited!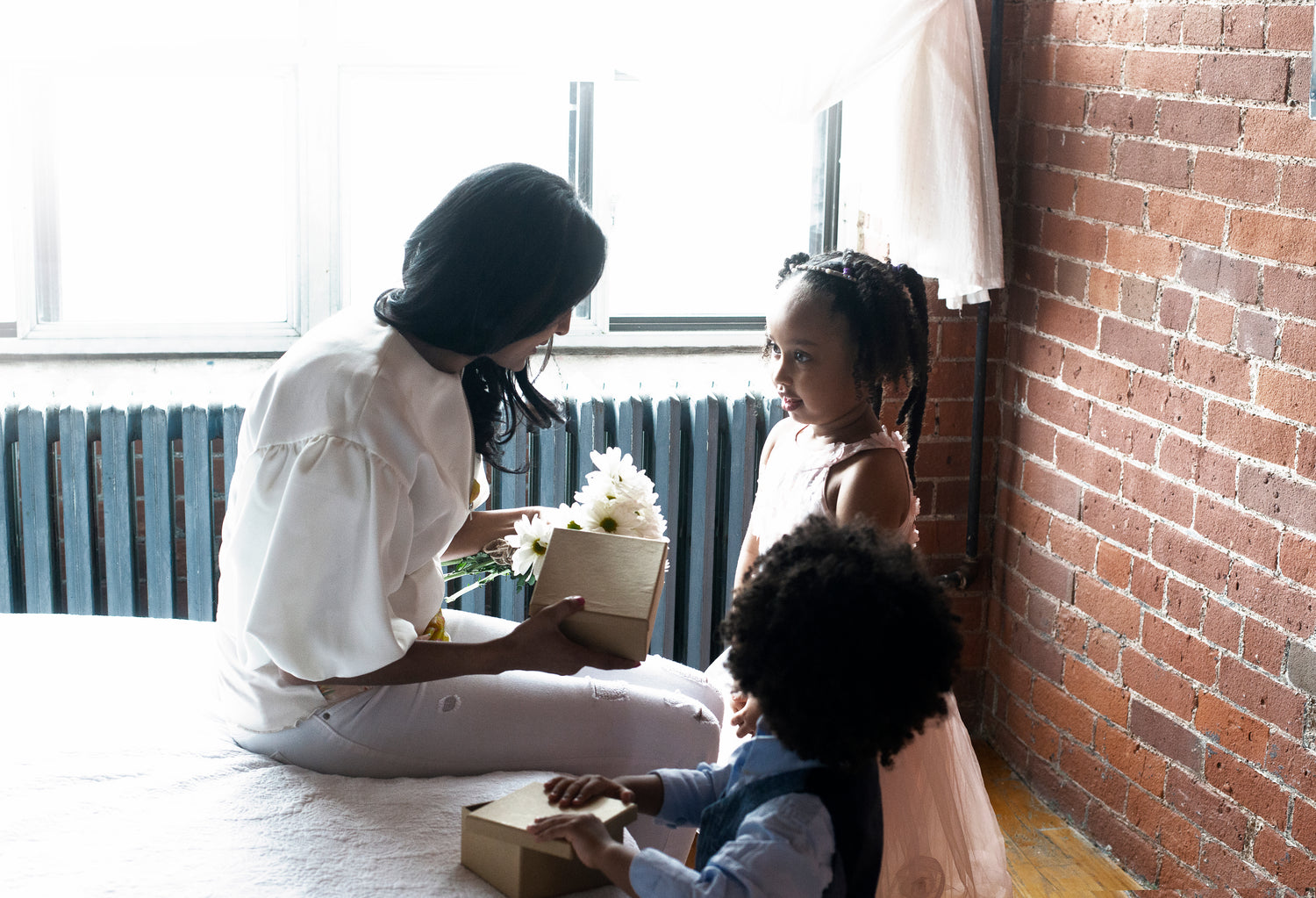 Step 2: Follow the simple steps
Get the kids involved every step of the way as you follow the easy checkboxes throughout the day, from the Quiet Time Activities while Mum sleeps in, right through to the kids ticking off their own Bedtime Routine steps.
Step 3: Mumventure Time!
Yes, there is even a Mumventure (or two!) to be had! But don't worry – we've got you covered with What To Pack Checklists and cutout Mumventure Cards, to make the family outing as stress-free as it is fun.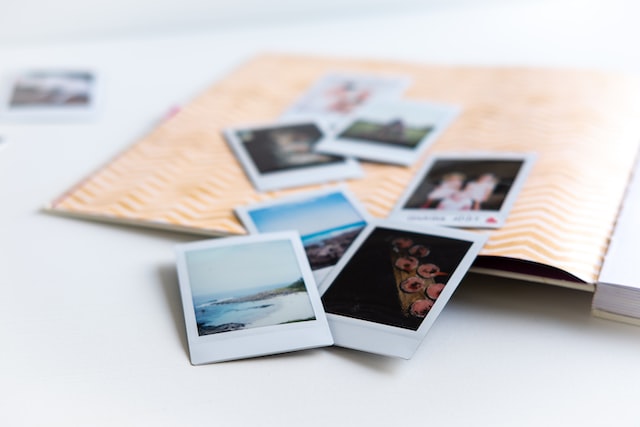 Step 4: Save the fun times
Use your Instant Camera to take photos of each step throughout the day and stick them in the spaces provided, to create a family photo album where Mum is actually in the photos, not just always the one taking them.
Collapsible content
Who is the Making Mum's Day Diary for?

The Making Mum's Day Diary is a guidebook and photo book for dads and kids (age 0-early teens) to completely spoil Mum on her special day.
How is it different to your other adventure diaries?

The Making Mum's Day Diary is designed to be used to spoil Mum over her special day (like Mother's Day or a birthday) whereas our other adventure diaries are to be used weekly. All our diaries have instructions to get the most out of the diary as well as plenty of space to create a family photo album to treasure forever. Unlike our other diaries, the Making Mum's Day Diary is not a box set but comes with cutout Mumventure Cards + optional FREE Photo Dots Adhesive.
Why do I need one?

The Making Mum's Day Diary takes the stress and guesswork out of spoiling Mum – one easy step at a time – so you not only create a family photo album where Mum is actually in the photos, but you and the kids also ace Mum's special day! After all, we all know Mum deserves it, right!?
How does it work?

The Making Mum's Day Diary is a step-by-step guide for Mum's special day – meaning, there are checkboxes for every detail of the day so you don't have to come up with every little idea, remember every little thing to pack, and try to keep the kids happy and involved along the way.

Simply tick off the checkbox and move on to the next step. Trust us – the kids will love getting to tick off the checklists with you and sticking in Polaroids of them completing each step, keeping them involved and helping all day long!
What's included?

1 x Making Mum's Day Diary:
- 70 pages.
- Hardcover for longevity.
- Section sewn for easy opening and writing.
- Printed in Sydney, Australia.

See "What are the bundle options?" for optional inclusions.
What is it made of?

- FSC-certified hardcover with matte coated hopsack finish.
- FSC-certified 140 gsm paper.
- Printed with vegetable based inks.
- Printed by a Carbon Neutral® Plant-A-Tree Program Partner (https://carbonneutral.com.au).
What are the bundle options?

64 x Sellotape Photo Dots
- Free photo dot adhesive for sticking in photos or film.
- Double sided adhesive.
- Lignin-free and acid-free.

FujiFilm Instax Mini 12 Instant Film Camera
- Accepts Instax Mini Instant Film
- Fujinon 60mm lens with selfie mirror
- Dedicated selfie/close-up shooting mode
- Automatic exposure and automatic flash
- Optical viewfinder
- Runs on two AA batteries (included)

60 Pack FujiFilm Instax Mini Film
- Contains 60 sheets per pack (6 × 10 sheets)
- Professional quality instant film technology
- Film Size: 54 x 86mm | Picture Size: 46 x 62mm
- Compatible with any Fujifilm Instax Mini Camera or Printer
- Please note Instax film has a recommended use by date which the film should be used by (printed on the box). This date no longer applies after the photo has been taken.
What's your turnaround time?

Unless an order contains a Pre-Order item, all orders placed before 10am are usually processed same business day and delivered within the suggested times stated on our Shipping Info Page. Orders placed after 10am are usually processed next business day.

Orders containing Pre-Order items will be held until all Pre-Order items are in stock. If you need part of your order urgently, we recommend placing your order for Pre-Order items separately.
A practical and beautiful gift
Thanks so much for the beautiful Mother's Day gift idea for me from my 3 young boys and dad .
The boys had the whole day planned and took little pixie snaps to commemorate the date .
Was the first time they actually felt so involved and responsible for the day .
A great gift for the whole family .
Xx
Dee
What a Great Idea
Made life easy, Kids loved the tasks in the book and made Mum's day. Winning...
Gift idea for Mother's Day
the diary was a huge success. It was lovely to see our children take to it so well and create a fun atmosphere for mum's special day
Making mums day diary
This diary has everything sorted for your loved wife and mother of your children! It gives the kids great interaction and involvement with the ideas and tasks for the special day. The photos make the memories last and when looking over it all again later it brings back the great times spent all together! Well done Dad Certified!!
Fantastic gift
Feedback from wifey was great, it showed her that that she thinks of the instructions in the book naturally, where it's not something I think about at all. She's told her friends how good it was, the camera addition was sooo good.
Mother's Day 23
Great concept and made for a great day. My 5 yo loved the old school 'real' camera and photos and took a bunch himself. Mum loved the activity and then the surprise of the book at the end of the day with all the activities to do and photos to view was icing on the cake.
Why wait?
You know she deserves it, so go on and make her day! Make her feel spoiled this Mother's Day...
Committed to bringing you High-Quality & Life-Changing solutions...
Portion of Profits Donated

A portion of profits from each product sold are donated to Barnardos Australia who help vulnerable children to recover, thrive and reach their brightest future.

Learn More

Ethically Made

All efforts have been made to ensure all Dad Certified products, including all accessories, have been manufacturing in ethical working conditions for a living wage.

Sustainable Material Selection

All Dad Certified products have been made using high quality and sustainable materials including:
FSC certified paper, recycled ESKA board, soy-based inks and vegan leatherette fabric.

Trees For The Future

Our Printer is a Trees For The Future partner, donating 10,000 trees each year to help global efforts to: heal the environment, alleviate poverty and eradicate hunger.

Learn More
Other Dad Certified Solutions...
Regular price

$25.00 USD

Sale price

$25.00 USD

Unit price

per

Regular price

$56.00 USD

Sale price

$56.00 USD

Unit price

per

Regular price

$56.00 USD

Sale price

$56.00 USD

Unit price

per